RoboDad
(Dancing On Dark Water)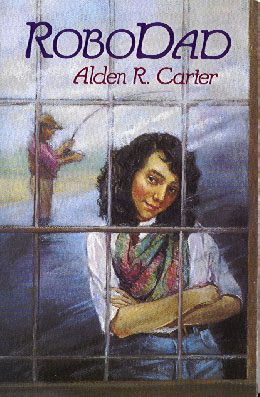 Scholastic Point Paperback published as
Dancing on Dark Water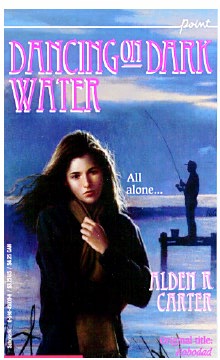 Society of Midland Authors: Best Children's Fiction Book of 1990
A New York Public Library Best Book for the Teenage
Selected for Ward & Thompson's The Best of 1990: Picture Books, Juvenile, and YA Fiction
Selected for Your Reading: A Booklist for Junior High and Middle School Students, published by the National Council of Teachers of English.
Listed in What Do Young Adults Read Next
from Gale Research
"Extraordinarily, almost painfully, perceptive" --Booklist
"A sensitive and moving story"--ALAN Review
"Gritty... probing... inspiring"--Publisher's Weekly
"Stirring"--VOYA
"Powerful and disturbing, the story is told with compassion and honesty"--Center for Children's Books
FROM THE BOOK JACKET:
"The doctors at the hospital didn't waste any time. Late that night, they sawed open Dad's skull to save his life. Alex, Sid, and I didn't get to see him until a couple of days later. He looked pretty much the same except for the bandages, but there was something missing from his eyes. He didn't say anything, just stared at us like he didn't recognize us and didn't much care either..."
Shar's family used to be pretty cool, but everything's different since her dad got sick. He doesn't act like a dad anymore, he's more like a walking, talking robot. Shar is doing everything she can to help out. But it's really hard when the person who used to be your best buddy doesn't even notice you exist. Yet Shar's decided not to give up. She's going to get her dad back--no matter what.
Softcover no longer available.

Hardcover $14.95
For classroom sets contact:
<acarterwriter@tznet.com>.