At the Forge of Liberty

The Continental Army suffered defeats, brutal marches, and cruel winters. Baron von Steuben told Washington that no European army could have survived. Yet, survive it did to triumph in one of the remarkable campaigns in history.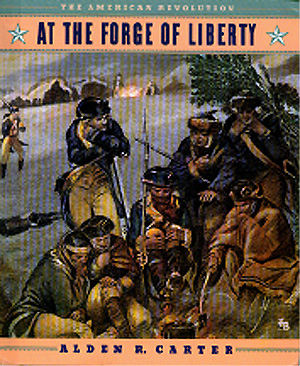 From:"Misery at the Forge":
Fewer than 6,000 soldiers remained, but they…had a new sense of purpose given them by a smiling, heavyset German officer… Baron von Steuben formed a model company with men from every regiment of the army. Thousands of soldiers gathered to watch Steuben drill his company. Steuben occasionally stumbled over the English drill commands, and his soldiers would go marching every which way while the red-faced Steuben cursed and bellowed in a mixture of German, French, and English. Fortunately, Steuben had a sense of humor and soon everyone would be laughing. A little comedy was a great blessing in that bleak winter.
Individual titles on CD: $6.95

Four-book series on CD: $19.95


Shipping within the U. S. included.