A story of rivers and brave lives--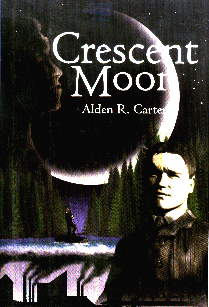 A New York Public Library Best Book for the Teenage
"With an unusual richness of detail and character, this novel... grips readers with its excitement and suspense....[Plot] threads come together in a rip-roaring finish where good and evil clash.... Carter does a fine job of creating lifelike characters and a plot that allows historical detail and events to unfold without taking over. It is Jeremy's story and growth that hold the reader. The natural color and detail of the past flow through, shaping and enriching the narrative. This is good historical fiction, with issues of justice, racism, and the environment woven into the action-packed plot." --School Library Journal
"A fascinating period that rarely gets its due in children's literature." --Bulletin for the Center for Children's Books
"[A] reverent tribute to a simpler era." -- Booklist
"...a climactic conclusion and tidy epilogue." --Publishers Weekly
"A seamless story. There is not a character, a scene, or an idea out of place in the entire structure."
--Richard Boudreau, editor of The Literary Heritage of Wisconsin
"A wonderful tale of bringing beauty to the world by healing old wounds." -- Highlands Regional Library Cooperative
"A panoramic portrait of a Wisconsin community during the second decade of the twentieth century." -- Horn Book Guide
"Crescent Moon [is] a tribute to all the people who helped shape history in this part of the country. Carter crafts his tale as finely as Uncle Mac crafts his statue." -- Signal Journal
"A quiet story for a thoughtful reader, [Crescent Moon] would be useful co-curricular reading for middle school studies of 19th-20th century American history." -- Tri-State YA Book Review Committee, Bryn Mawr, Pennsylvania.
"A quiet story of a simpler era." -- Southwestern Ohio Young Adult Materials Review Group
"This thoughtful, well-written novel is engrossing and will be enjoyed by history- and adventure-loving middle level boys and girls. The epilogue...offers...the perfect finish to a good book." -- VOYA
"Jeremy is one of the fortunate few who sees the importance of the new and modern as well as the value of the old and time-tested." -- Lorgnette, Texas, Public Schools
"The major focus of this story is multicultural respect... Good for 7th grade U.S. history students." -- Mojave High School
"As he assists his uncle with a wood carving, Jeremy learns lessons about life that prove...valuable as he approaches manhood." -- Childhood Education
"Jeremy and his uncle carve a statue of a Chippewa maiden as a tribute the vanishing culture of her people."
-- Richardson, Texas, School District
"A good historical look at small town life." -- Columbia, Washington, School District
"The author is very knowledgeable about this historic time period and has taken the historical fiction format as a vehicle for enlightening us all."
-- Puget Sound Councilor
"I was so much into the story that ... I shed a few tears with Jeremy. Great YA book." -- South Jersey Regional Library Cooperative
"A wonderful story written with a terrific fluid style. Readers of all ages will enjoy Crescent Moon." -- Greater Cincinnati Library Consortium
"A breathtaking novel that flows like the Chippewa River it describes. This book is highly recommended for both school and public libraries for readers in middle and high school, especially for fans of the Dear America and My Name is America books. Crescent Moon is a gem that should not be missed." -- Catholic Library World
"The story of Jeremy's personal growth as he realizes the old ways do not have to be forgotten in the name of progress in interwoven with historical information about child labor laws and the violence encountered when unions try to form in the big logging companies. This is a great book to introduce a unit on the turn of the nineteenth century." -- Infotech

This is a book about bridges, the physical ones that span places and the emotional ones that span lives. Jeremy has been forbidden by his father to cross the railroad trestle bridge yet, at a critical juncture in the story, he walks across the bridge to save his own life. Jeremy, at age twelve, is crossing other intangible bridges, as well. His once prosperous mill town is losing lumber jobs to the great Northwest, and Jeremy and his friends go through the economic turmoil of lost work and changing lifestyles. Jeremy's uncle, Mac, an artisan, is working to capture the loss of the Chippewa culture of Northern Wisconsin in a beautiful carving of an Indian woman. Jeremy participates in the project, once again learning to be a bridge from the past. In the process, he gains respect for the dying native culture, and especially for the beautiful woman who models for the statue and is Jeremy's first infatuation. It is the characters in this book, as skillfully crafted as Uncle Mac's "Crescent Moon" statue, that make this book a standout in the coming-of-age genre. --Barnes & Noble



FROM THE BOOK JACKET OF CRESCENT MOON:
The whole world is changing, and Jeremy Callahan means to be a part of it. He's not going to be left behind, not him. There are new inventions, like airplanes, which he loves, and new ways of doing things. The twentieth century beckons, and he plans to follow it.
But his Uncle Mac has a different way of approaching life. A woodcarver, he has old-fashioned tastes and ideas. To celebrate the past, Uncle Mac wants to carve a statue in a pine taken from the last log drive ever held on the Chippewa River. As Jeremy begins to help him, he learns that a craftsman's care can shape and change not only a statue but also a life.
--
Among the people you'll meet in Jeremy and his great-uncle's world:
Mike Callahan, Jeremy's father, young businessman on the rise whose life is shadowed by a great loss.
Murphy, one of the mighty lumberjacks who tamed the North and a man to have on your side in a fight.
Sven, lumberjack and labor organizer, determined to bring a better life to working families or die in the attempt.
Soupy, the aging, silent logger who looks after his two tumultuous friends.
Willie and Eddy Cripshank, Jeremy's friends who are forced to go to work in the mill when their no-account father loses his job.
Hans Weister, small-time gangster and a sinister presence on the streets of Eau Claire.
Nathan Two-Horse, the old Chippewa who teaches Jeremy how the past and the present are joined in ways Jeremy never imagined.
and
Nancy Two-Horse, who thrills Jeremy's heart with her beauty and makes him wonder about the future they might build together.


Holiday House $16.95 (ISBN 0-8234-1521-X)
Order #: 1-212-688-0085