Home Page
The Store --------
In Association with
Amazon.com
A New Addition to Marshall-Cavendish's Library of Young Adult Classics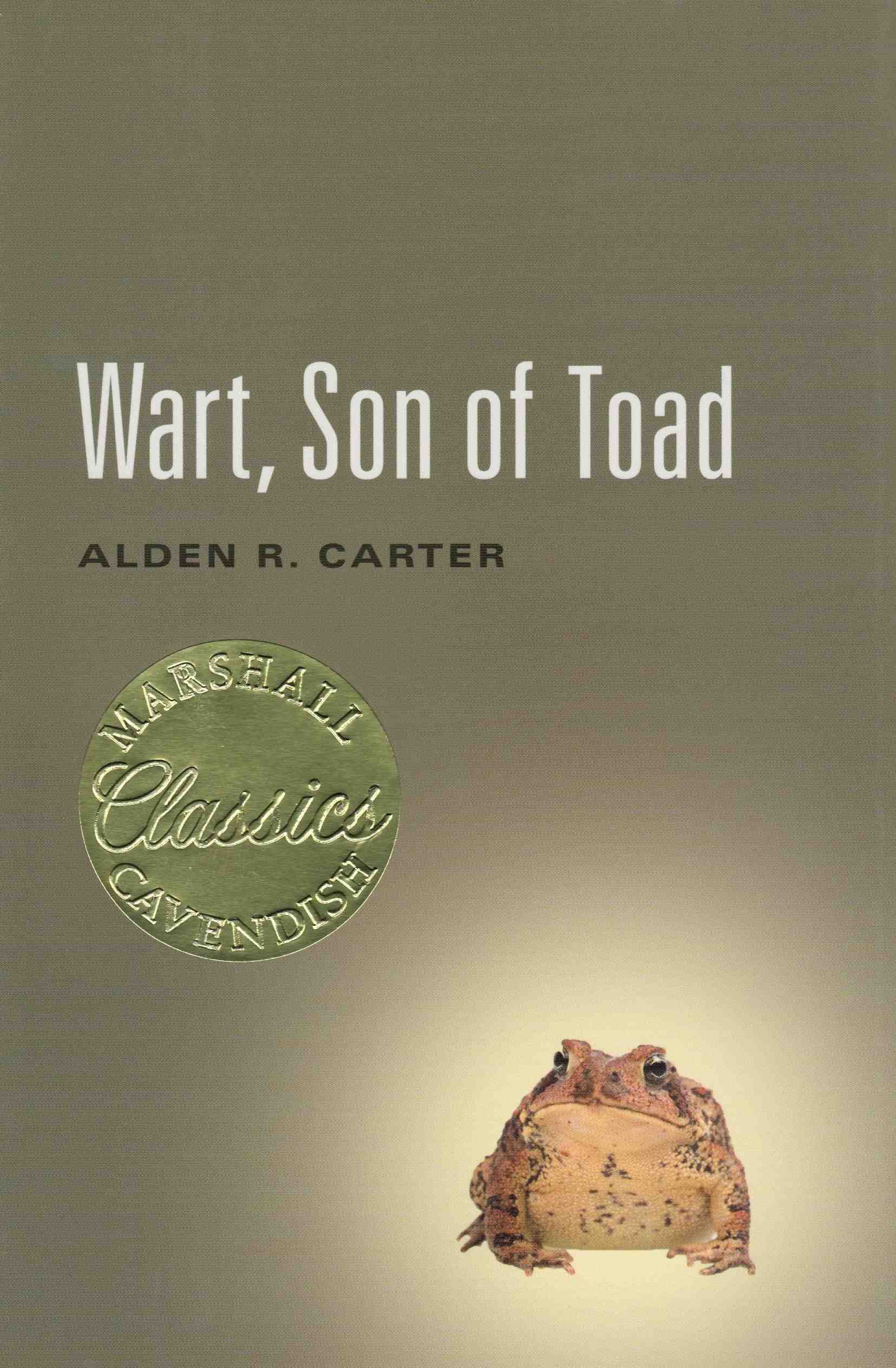 Long unavailable, Alden Carter's beloved
Wart, Son of Toad returns to enthrall and delight another generation of young readers.


An ALA Best Book for Young Adults

Nominated for ALA's Best of the Best:
the 100 Best Young Adult Books of the Last 25 Years

Winner of the Young Readers' Choice Award
from the Alabama Library Association

A Best Book for Reluctant Readers from
ALA's YA Services Committee

A New York Public Library Best Book for the Teenage

A Los Angeles Public Library Best Book for YA's

A Child Study Association Best Book for YA's

Nominated for the
South Carolina Best Young Adult Book Award


Listed in
Books for You: A Booklist for Senior High School Students
from NCTE
Listed in
Your Reading: A Booklist for Junior High and Middle School Students
from NCTE
Listed in
What Do Young Adults Read Next

from Gale Research
Recommended in
Rip-Roaring Reads
for Reluctant Teens
Readers
Recommended in
More Rip-Roaring Reads
for Reluctant Teens
Readers
Recommended in
Literature of Delight:
A Critical Guide to Humorous Books for Children
Recommended in
Private Practices:
Girls Reading Fiction And Constructing Identity

Steve Michaels (Wart) is the unhappy son of an unhappy, unpopular science teacher whom the students have christened "Toad." The two live together in great tension three years following the accidental death of the boy's mother and younger sister. "The Toad" vents his frustrations onto his students, who in turn taunt his son. But Steve has other problems. He's the non-academic son of a demanding father. He wants to follow his natural bent and become a mechanic, the sole area where he is both happy and successful. Neither father nor son seems able to help the other.... The resolution of this problem, as well as several connecting story lines including a romantic angle, is nicely done. Carter is strong on characterization--readers can connect with any of his readily recognizable people--and Steve is a refreshing protagonist...far closer to reality than some of the overly-wise, sophisticated teenagers of many of today's novels and TV programs. --
School Library Journal
A genuinely touching and believable story. The characters are...excellently portrayed.... I would highly recommend this book to [those students who] are not college bound, do not come from affluent families, who have a lot of family problems, and who are going to be just average people when they get out of High school.
--Southwestern Ohio Young Adult Materials Review Group

Carter shows that heroism can come in many different forms.
--
Houston Post Dispatch
Carter does a convincing job of portraying a father/son relationship that, while gone terribly askew, is rooted in real caring. --
Bookli

From Marshall Cavendish
www.marshallcavendish.us