The story of the Alamo has been told and retold in books and films so many times that the truth is often difficult to distinguish beneath the layers of dramatic license. Alden Carter's

Last Stand at the Alamo

strips away the myth to recount the events as they really happened. At last a good explanation for young people of how and why 183 Texans and many times their number of Mexican soldiers died fighting over a tumbledown mission in a dusty corner of Texas.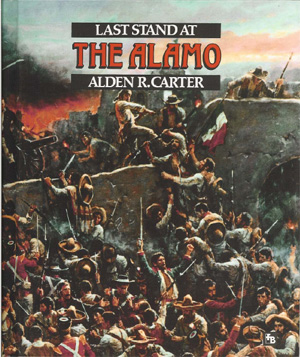 "A sad and stirring tale"

––Horn Book

"Attractive...lucid and straightforward"
––School Library Journal